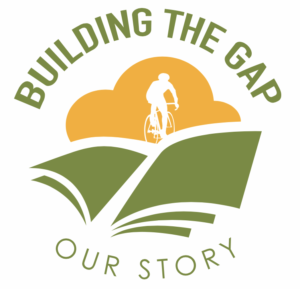 It's with great pleasure that we announce the launch of the History of Building the Great Allegheny Passage website.
The 40-year Journey of Building the Great Allegheny Passage was a labor of love for so many. It involved acquiring land and land rights, rebuilding bridges, viaducts and tunnels, and transforming rail-beds into a world-class trail. Its building was complex, employing efforts fueled by passionate individuals, far-sighted government entities, enthusiastic engineering companies and contractors, and dedicated volunteers. Generous foundations and individuals were vital supporters from the beginning – and we thank you all.
On the left, Browneller Bridge was being constructed by a group of volunteers in 1997. A year later, on the right, Campbells Run Bridge construction begins, also with group of volunteers.
​
Please enjoy exploring the website and let us know if you have any comments or suggestions, and we can always use more photos! While we tried our best, there's a chance that we overlooked a story, a person or an organization involved with building the Great Allegheny Passage, please let us know so that we can make the changes, info@GAPhistory.org. 
On the left, you can see the West Newton Station from approximately 2003, and on the right, the Ohiopyle State Park Low Bridge.
​
Somerset County ​Trail Dedication Day in 2008.
We Thank You For Your Donation!
As a non-profit, the MYTC relies on donations from people like you to continue our efforts to maintain the Boston Trail, for future generations to enjoy.
Copyright 2021 | Mon/Yough Trail Council | Elizabeth Twp PA | All Rights Reserved.