Half Marathon and 5K Run/Walk
Saturday, April 18th, 2020 — Date of Event
9:00 am — Start Time for Half Marathon
9:15 am — Start Time for 5K Run/Walk
1902 Donner St, Elizabeth Twp PA 15135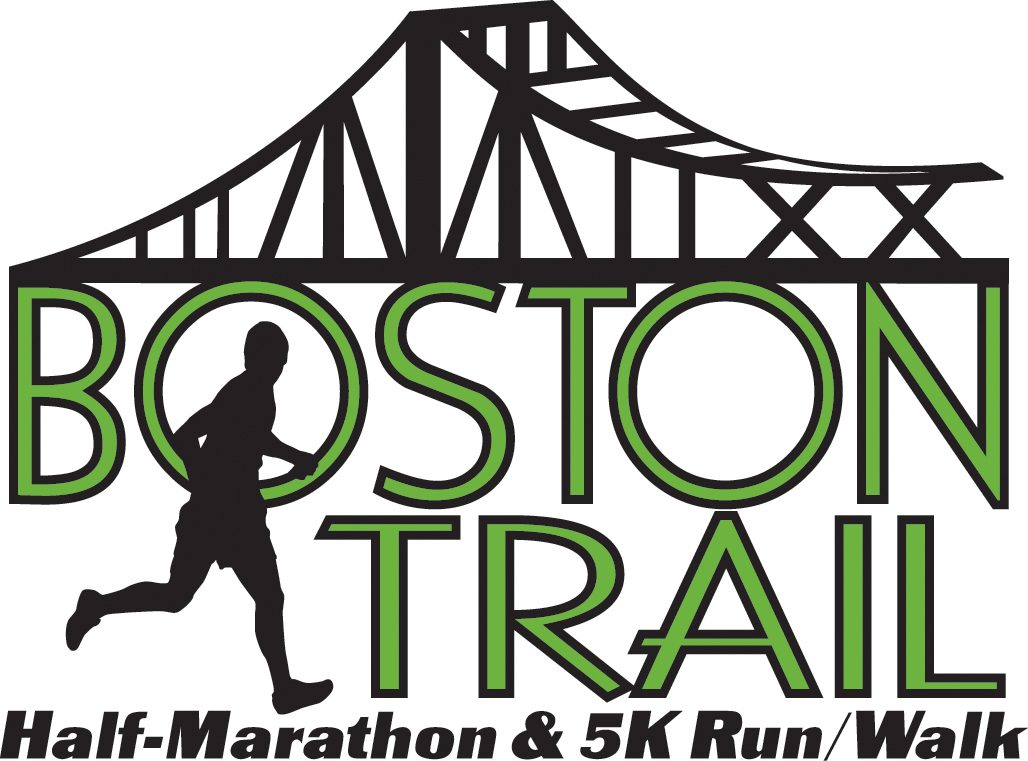 Location
Start and finish are at the Boston Trailhead of the Youghiogheny River Trail, part of the Great Allegheny Passage. The trailhead is located at 1902 Donner Street, Elizabeth Township, PA 15135 (GPS Coordinates 40 18.6482 N 79 49.6905 W).
From Route 30 follow Route 48 South, or, from Route 51, follow Route 48 North.
Course
The course is a level crushed limestone surface, USA Track & Field certified, with marked miles. Aid stations will be located every 2 miles and will provide basic first aid, water, and Gatorade. Energy gels will also be provided at the turn for the Half Marathon. EMS will be on-site for medical emergencies.
PLEASE NOTE: THE ½ MARATHON COURSE WILL OFFICIALLY CLOSE AT 1 PM. NO SUPPORT SERVICES WILL BE AVAILABLE AFTER THAT TIME.
Timing and Results
Racers will once again be Championchip timed by Runners High and results posted on www.runhigh.com. The MarathonPacing.com Pace Team will be back to pace runners in the Half Marathon; see www.marathonpacing.com/boston
Awards
Medals will be awarded the top 3 overall and age group finishers, male and female; finisher medals will be given to those completing the Half Marathon.
The Boston Trail ½ Marathon and 5K is proud to be a USATF certified race. In accordance with USATF rules, participants who receive assistance of any kind during the race are disqualified. Therefore, awards will be given only to participants who have completed the entire course on their own.
Event Shirts
All Half Marathon participants registered by Friday, April 3rd by Midnight, will receive a long-sleeved technical fiber t-shirt. 5K participants will receive a short-sleeved cotton t-shirt. Shirts will not be available for participants registering after April 3rd, 2020.
Activities
Music, food, and refreshments will be provided following the race.
Weather
Races will take place rain or shine. There is no rain date. If safety reasons necessitate a cancellation, notification will be posted on our website by 5:00 a.m.
Parking
There is limited parking at the Boston Trail Head. Participants may instead park at the Boston Spectrum and walk up the trail to the start line. The Spectrum is located at 6001 Smithfield Street, Elizabeth Township, PA 15135 (GPS Coordinates 40 18.7975 N 79 49.3278 W). Runner belongings can be stored at the trailhead during the event.
Packet Pick-up
Packet pick-up is 8:00 to 9:00 a.m. on race day.
EARLY REGISTRATION
Half Marathon $40 5K Run/Walk $25
LATE REGISTRATION – Price increases April 4th, 2020 at 12:00 am EDT
Half Marathon $45 5K Run/Walk $30
REGISTRATION WILL BE CAPPED AT 900 TOTAL PARTICIPANTS
Online Registration Only thru April 16th – Race Day Registration $10.00 Additional
All proceeds from this event benefit the all-volunteer Mon/Yough Trail Council which maintains the Allegheny County portion of the Youghiogheny River Trail, part of the Great Allegheny Passage.
Copyright 2018 | Mon/Yough Trail Council | Elizabeth Twp PA | All Rights Reserved.